Deprecated
: Function create_function() is deprecated in
/home/wnyheroes/public_html/wp-content/plugins/wp-spamshield/wp-spamshield.php
on line
2033
William E. Kramp, Jr. Scholarship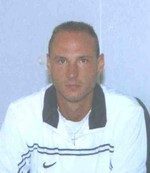 An estimated 22 American military veterans take their own lives every day — thousands each year — and those numbers are steadily increasing. Even after weathering the stresses of military life and the terrors of combat, these soldiers find themselves overwhelmed by the transition back into civilian life. There is an increased need for more intensive and vigorous efforts to identify and support veterans who are at risk. With military personnel now facing combat in numbers not seen since the Vietnam War, developing better strategies for suicide prevention is more important than ever.
A US Army Veteran serving his country from 2001-2006 and active in the Iraq War from 2005-2006, William E. Kramp, Jr. took his life on Tuesday, August 26, 2008. He was born in Newfane, NY, on October 2, 1968. We have chosen to honor this WNY Hero by establishing this scholarship to show support for our Nation's Veterans and their families and encourage them to get the care they've earned. We hope to educate those relatives of veterans to change hearts, minds, and attitudes about mental illness and provide care and professional support to other military families with these issues.
Award Range: $1,500
Awards Granted: A total of 10 awards per year, with each recipient being eligible one time per year.
Qualifications
Must be accepted by, and committed to, an accredited college or university
GPA: 3.0 or higher
Veteran is a resident of Western New York
Must be a veteran or an immediate family member of the veteran
Community service, involvement in school or church activities
Must submit the following:

Completed application
College acceptance letter
Proof of relation to a veteran (ex: DD-214 or 1 other proof of veteran/military status) and birth certificate
Your college transcript, if currently enrolled at a college or university
High School transcript with all current and completed courses listed, if still a high schools student
300 word essay describing why you feel deserving of the scholarship
Letter of recommendation
For further information regarding the scholarship, contact the Scholarship Committee at WNY Heroes, Inc. (716) 908-2001.
8205 Main Street, Suite 1
Williamsville, NY 14221
E-Mail: heroes@wnyheroes.org